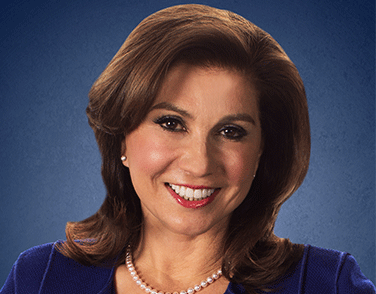 Eren Ozmen
Sierra Nevada Corporation
Owner and President
UPCOMING EVENT
2018 Women In Defense National Conference
Bio
Entrepreneurial and humanitarian – Eren Ozmen embodies an inspiring American Dream story, bringing her passion and determination first to the United States, then to build a recognized world leader in aerospace, Sierra Nevada Corporation (SNC). SNC is owner and operator of Dream Chaser®, known as "America's spaceplane." With gratitude, Eren is focused on paying forward her success to benefit America's next generation of entrepreneurs with similarly big dreams and aspirations.
Eren joined Sierra Nevada Corporation (SNC) in 1988, shortly after receiving her MBA from the University of Nevada, Reno. Eren and her husband Fatih Ozmen acquired SNC in 1994, and under their strategic leadership the company has grown to more than 3,500 employees across the U.S. and abroad.
Not one to rest on previous success, Eren is always looking ahead with optimism and energy—continuously improving, adapting, and innovating to creatively build toward the next challenge. She is actively involved in all strategic aspects of SNC's business management and prioritizes healthy work-life policies. Under her leadership, SNC has received numerous awards for innovation, growth, and employee satisfaction.
With humility and gratitude for the opportunities America has afforded them, the Ozmens are committed to pay it forward in the country that catalyzed their success. In particular, Eren is proud of her role in creating and supporting thousands of American jobs. Because of her impact, Eren was honored by the Carnegie Corporation of New York alongside Nobel and Pulitzer prize winners, statesmen, university presidents, scientists and humanitarians among the organization's "Great Immigrants, Great Americans." Additionally, in 2017 Eren was asked to serve on the Board of the Smithsonian Air & Space Museum in Washington, DC.