2018 Women In Defense National Conference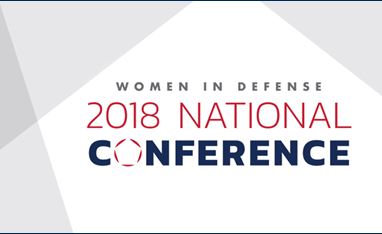 6/14/2018

Washington Marriott Wardman Park

2660 Woodley Road NW

Washington,&nbsp DC&nbsp 20008

USA

GET DIRECTIONS

Theme : Smart. Strong. Successful...#IAMWID
Event Type : Conference
Event Code : 8WID
Description
You are smart. Strong. Successful. You are WID.
Come celebrate with us Thursday, June 14, at the annual Women In Defense National Conference at the Marriott Wardman Park Hotel in Washington, DC. 
"Smart. Strong. Successful...#IAMWID" is this year's theme, encouraging attendees to take a moment to celebrate our victories and prepare ourselves to do more in the future.   
Celebrate and be inspired:
Honor LTG Gwen Bingham, Army Assistant Chief of Staff for Installation Management, and Eren Ozmen, owner and president of Sierra Nevada Corp., this year's recipients of the Service to the Flag Awards 
Hear ADM John Richardson, Chief of Naval Operations, discuss the Navy's vision for diversity and inclusion during his keynote address
Learn about the importance of collaboration from Kristen Baldwin, Acting Deputy Assistant Secretary of Defense, Systems Engineering, during her keynote remarks
Build your professional toolkit: 
Expand your professional world at the Career Expo, featuring 27 displayers 
Network with other defense professionals from government, industry and academia 
Strengthen skills with Power Workshops:
Maintain trust during crises 
How to achieve your professional potential 
Communicate more effectively 
Prepare for a successful retirement 


 
2018 Women In Defense National Conference