2017 Women In Defense National Conference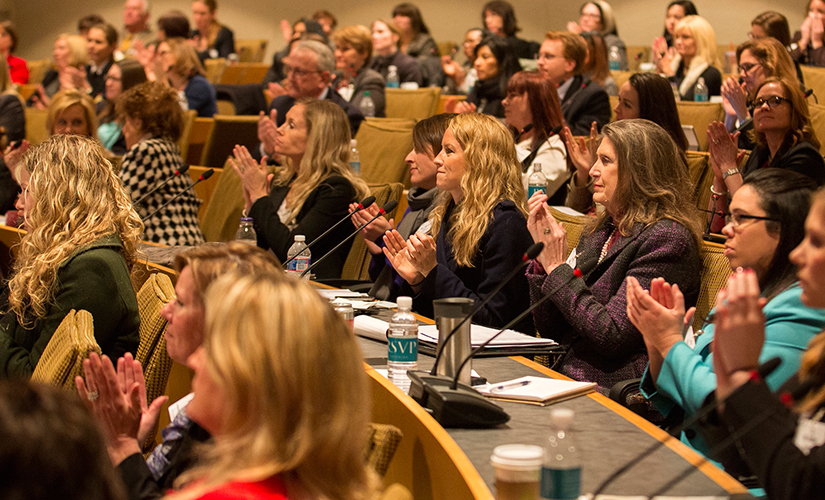 9/27/2017 - 9/27/2017 8:15am - 6:30pm

The Mayflower Hotel

1127 Connecticut Ave NW

Washington,&nbsp DC&nbsp 20036

USA

GET DIRECTIONS

Event Type : Conference
Event Code : 7WID
Description
The Women In Defense National Conference brings together leading change agents, innovators, and influencers from the military, defense industry, government, and academia.
This year's theme is convening thought leaders and fortifying connections. WID's annual one day conference will be attended by 200+ stakeholders, WID members, civic assets and leaders from across the country dedicated to empowering women as well as creating a more inclusive workforce and secure nation. Hear inspirational remarks from top industry executives, subject matter experts, and government officials on a variety of topics to include: the national security landscape; acquisition and technology; innovation, STEM, and academia; coalition building; leadership; and best practices in communication and negotiation. Witness WID's annual Service to the Flag Award Ceremony where Women In Defense recognizes one leading government change agent and one distinguished industry leader who have served in national defense and security, supported military service members, and/or facilitated partnerships between industry and the military.
Showcase your business at WID's first Career Expo. Sponsorship opportunities are also available.
Past trailblazers and speakers include:
The Honorable Lisa. S Disbrow, Acting Secretary of the Air Force
The Honorable Katrina McFarland, Acting Assistant Secretary of the Army (Acquisition, Logistics & Technology)
Major General Heidi Brown, USA (Ret)
Mrs. Michèle Hizon is the Principal Director for Security Assistance & Equipping (SA&E)
Dr. Phyllis Schneck of the U.S. Department of Homeland Security
Ms. Jennifer Walsmith formerly at the NSA
The Honorable Christine Fox, Assistant Director for Policy & Analysis, the John Hopkins University Applied Physics Laboratory
Questions? Please contact Elizabeth Richards, Meeting Manager, erichards@ndia.org.
2017 Women In Defense National Conference